Contact Fresh & Green Carpet & Air Duct Cleaning Today
Dryer Vent Cleaning
Welcome to Fresh & Green Carpet & Air Duct Cleaning, the premier choice for professional dryer vent cleaning in Belleville, IL. Keeping your home safe and efficient is our top priority. Let us help, call us today at 618-581-8659.
Reliable Dryer Vent Cleaning Service in Belleville, IL
At Fresh & Green, we're dedicated to delivering top-notch service that emphasizes:
1
Decreased Fire Risk
Lint accumulation in your dryervent can pose a serious fire hazard. Our meticulous process to clean dryer vents removes this risk, making your home safer.
2
Reduced Energy Bills
A clogged dryer vent causes your appliance to work harder, increasing energy consumption. Our dryer vent cleaning service enhances dryer efficiency and can lower your energy bills.
3
Minimal Repairs
Regular dryer duct cleaning can decrease the chances of costly repairs by reducing the strain on your dryer.
4
Shorter Drying Times
A clean dryer vent allows for quicker drying, which can streamline your laundry routine.
Frequently Asked Questions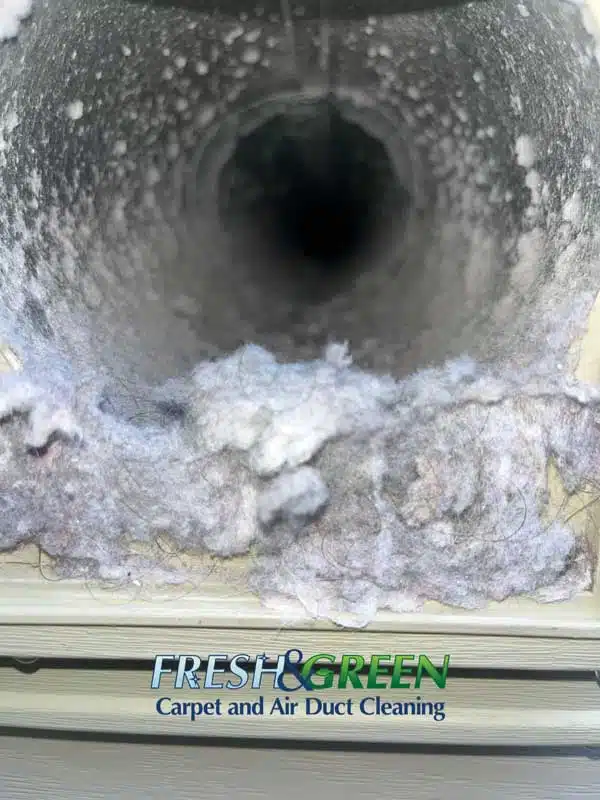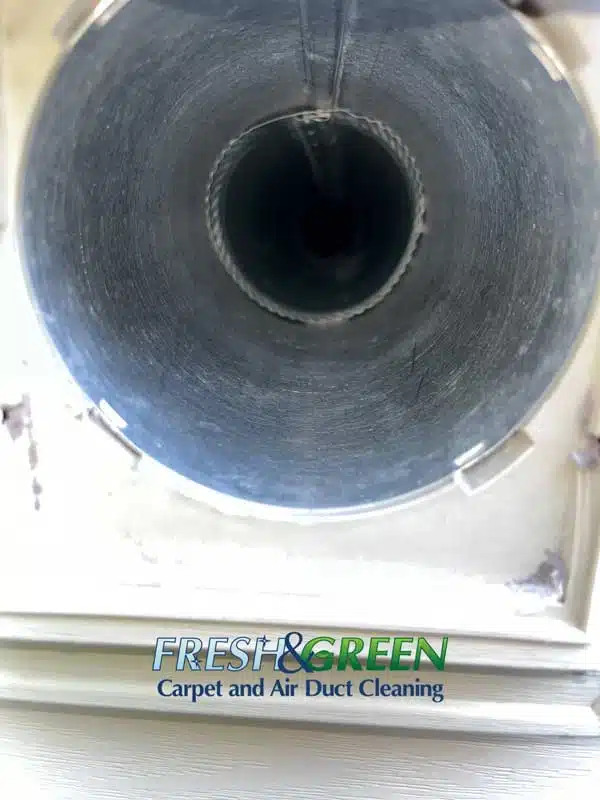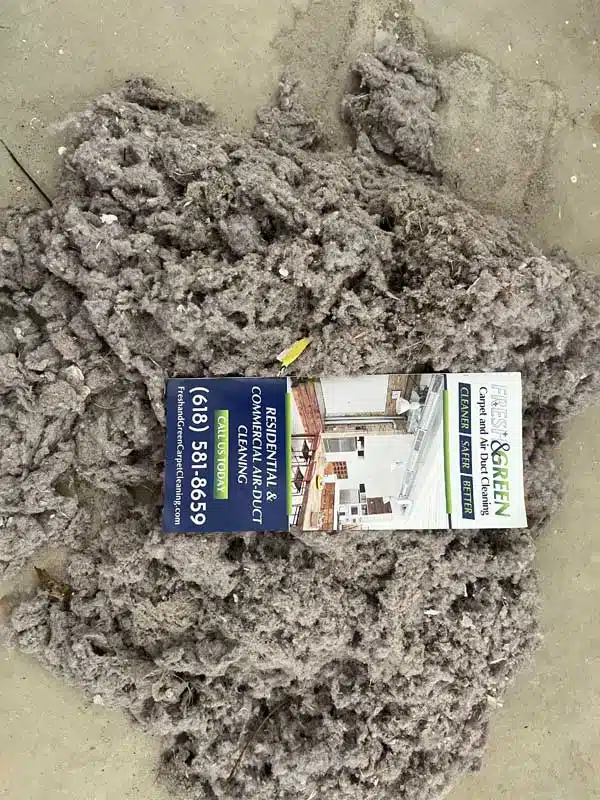 Your Trusted Dryer Vent Cleaning Solution
Born and bred in Belleville, our professional vent cleaner teams apply the latest methods to deliver comprehensive and safe dryer vent cleaning services. As a local business, we are deeply committed to improving the safety and energy efficiency of our neighbors' homes. Choose Fresh & Green Carpet & Air Duct Cleaning, a name that Belleville trusts for outstanding service.
Ready to enhance your home's safety and efficiency with our dryer vent cleaning service? Don't wait, call Fresh & Green Carpet & Air Duct Cleaning at 618-581-8659 today to schedule your service appointment.